Craiglockhart
Here's what we've been up to lately
National museum -
Unfortunately due to the weather during the week of our annual beach trip some of the children did not get the opportunity to attend. Luckily Pre-school had a plan B... to the museum! Many of parents had the chance to attend the trip and listen to the children make the connection between what they have been learning in the nursery environment to the new exciting setting of the museum.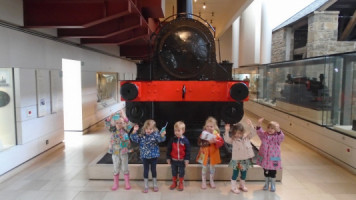 Botanic Gardens-
Recently in Craiglockhart pre-school we were learning about the season spring and the changes that happen in the environment during this time. In the nursery we grew potatoes and herbs to learn about plants that we can eat. However one of the most exciting parts of our spring topic was our visit to the botanic gardens! We got to look at a range of flowers and trees. There was even called one called a "monkey puzzle tree!"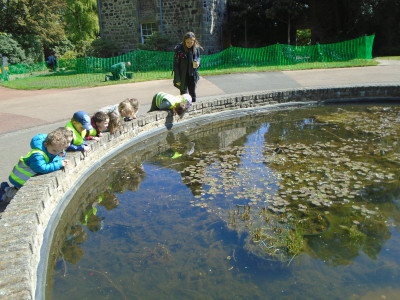 Aberdour Beach -
As part of our annual pre-school experience some of our children had the opportunity to attend the aberdour beach trip! This trip came at a great time as the children have been leaning about transport and had the experience to use public transport and develop an awareness of how to travel safely.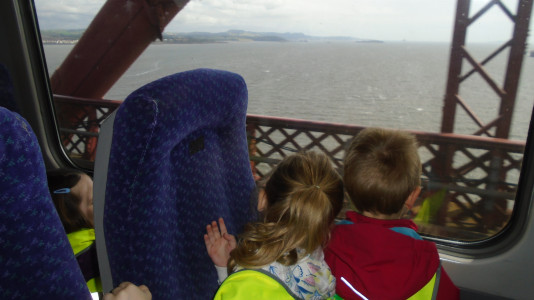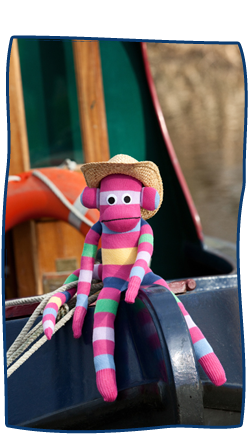 Jotters -
As many parents will know at the beginning of the new year it was decided to return to paper jotters. This new change has encouraged the children to engage in their learning and is a new approach all pre-school staff and children are excited about.