Cramond
Here's what we've been up to lately
Out and about in our local community!
During the past few weeks the Chimps have been exploring the river Almond and Cramond Beach.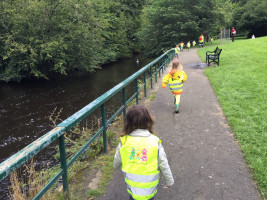 Looking at all the different animals they found and exploring the environment.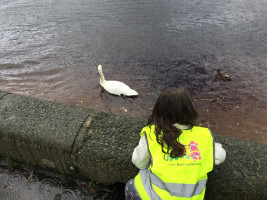 Our Bush Babies have made the most of the sunny days by exploring our local community. They took a trip to the beach and dipped their toes into the cold water, followed by much laughter.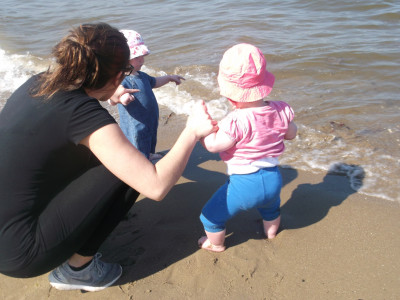 The wet weather has not stopped the outside fun, in the garden The Gibbons have been playing games and riding on the trikes. On a particular wet afternoon they LOVED splashing in the big puddles too!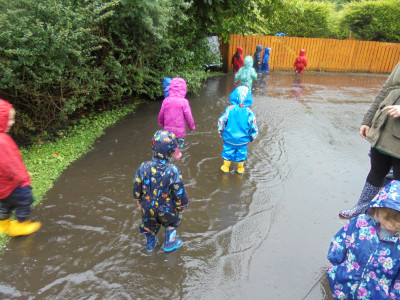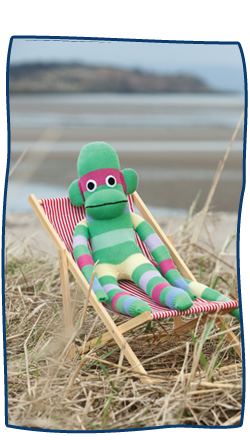 Mini beasts have been a very popular topic for The Capuchins. Looking at the slugs in the garden after a rain fall and stopping all the creepy crawlers in the woods has been a great way for the children to get first-hand experience of the little creatures.